Thursday, October 20, 2022 / by Becky Trujillo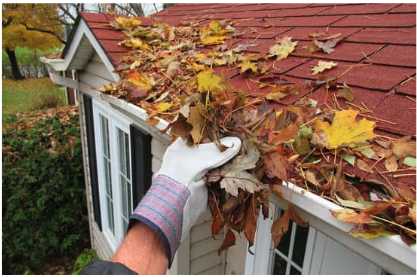 Fall Brings more than just changing leaves and shorter days,
it is an in-between season where you're finishing up your summer home maintenance tasks.
Let's not forget, winter is right around the corner, too.
October is a great month to check off your fall home maintenance tasks. As our regions transition, you may have a lot of weekend projects you're trying to get done before peak holiday season begins. This is a great month to finish up outdoor projects before snow or inclement weather begins. Below are some other important tasks to consider this month. If you can't get to them all, or are unable to do them yourself, please do not hesitate to contact Realty Network Group for a qualified professional!
Inside the home
Insulate exposed pipes that may freeze in the winter.

Pay special attention to plumbing and pipes in the garage, crawlspace and basement.

Clean range hood filters, wash fan blades and housing.

It's a good habit to clean these several times a year and remove flammable grease.

Deep clean the oven. Start with a clean oven before the heavy baking season begins. Here are some great

non-toxic cleaning recipes to clean your kitchen

.

Deep clean the refrigerator and vacuum the condenser coils. It's a healthy habit to regularly remove old food and clean the fridge, inside and out. Vacuum the condenser coils if you can reach them as this will make your appliance operate more efficiently.

Read our cleaning tips here

.

Test the sump pump.

If your basement relies upon a sump pump during the wet seasons, be sure to test it on a regular basis.

Replace weatherstripping and caulking on doors and windows. A home can

quickly lose heat in the winter

through air leaks, resulting in a higher energy bill. Check exterior doors and windows to ensure they are properly sealed.

Clean air conditioning filters.

Cleaning the filters can help extend the life of this machine. While you're at it, be sure to cover up your air conditioning unit prior to the winter season.

Test smoke alarms and carbon monoxide detectors. This monthly task is very important for the safety of your family. Before the season of candles, decorations, fireplace usage and cooking, be sure your alarms are working and that you have the

right type of fire extinguishers for your home

.

Clean out the fireplace. If you have a wood-burning fireplace, you should have a professional chimney sweep

annually inspect and remove creosote inside the chimney

. A professional can also inspect the outside of the chimney to make sure everything is in good working order.
Outside the home
---